Blues Lead 1: Essential
Starting your journey into Blues guitar is great fun! Blues is a language and learning to communicate and it's very easy to learn the basics and get 'talking' right away. This first module in Blues Lead Guitar called Essential Blues Lead Guitar will take you through the techniques, vocabulary, scales and concepts you'll need to start improvising and jamming the blues!
There are 13 lessons in this module. I recommend that you have completed the Intermediate Foundation Modules 3 & 4 before starting this, however, if you've completed the Beginner's Course and keen to get going it wouldn't hurt to make a start - but I've written it with the Intermediate guitar player in mind.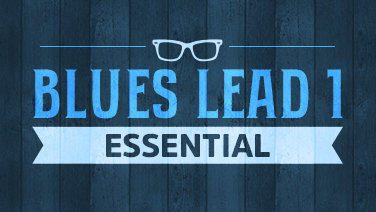 Blues Lead 1: Essential
- Lesson Steps -